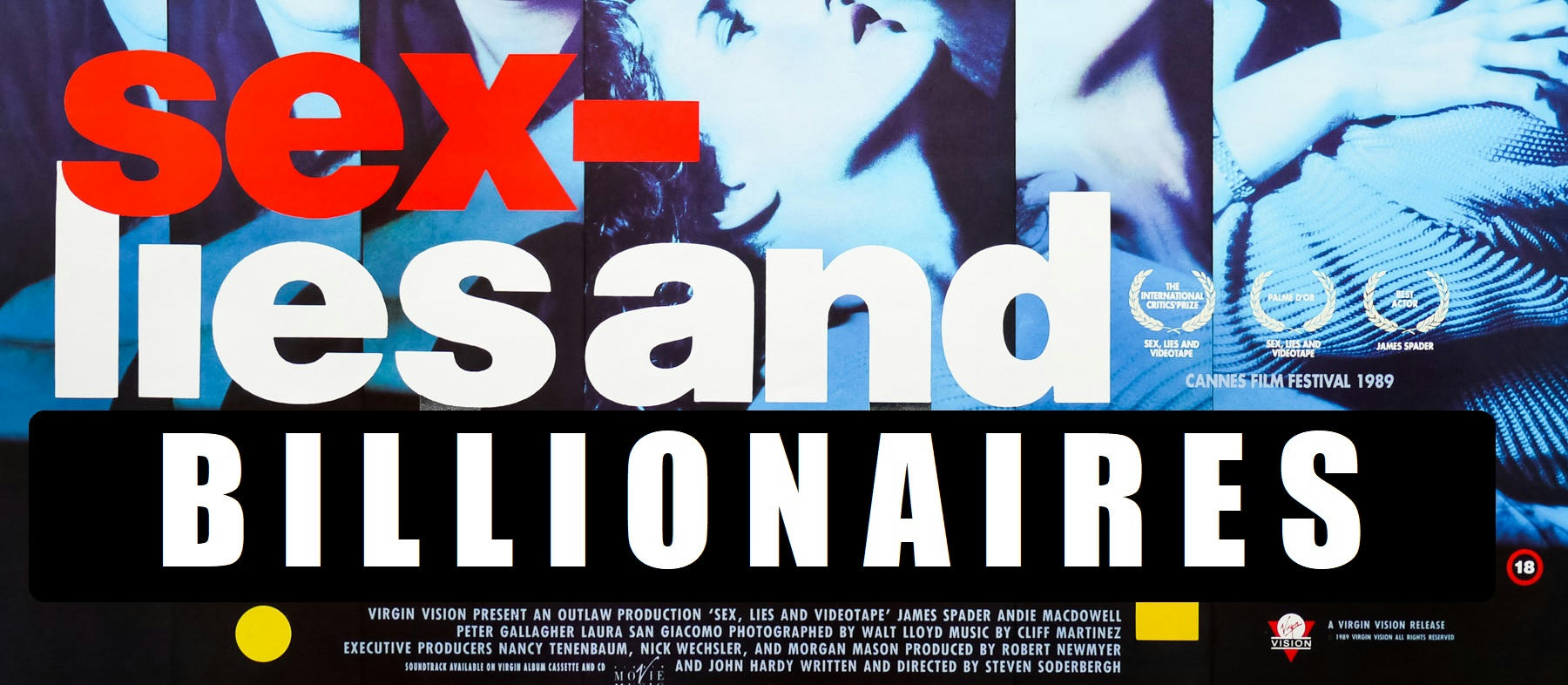 On this edition of Parallax Views, Porkins Policy Review's Pearse Redmond rejoins the show to discuss recent developments in the case of billionaire pedophile Jeffrey Epstein (see eps. 29 & 30) and the recent prostitution scandal that ties together New England Patriots owner Robert Kraft, seedy-massage-parlor-owner-cum-MAGAhead Cindy Yang, and Donald Trump.
The conversation begins with Pearse and I discussing how the Jeffrey Epstein case has gone mainstream. We talk about the work Pearse as well as previous guest and friend of the show Ed Opperman have done on the case and how it predates the coverage coming out today. We then delve into the recent developments in the sordid saga of Jeffrey Epstein, a billionaire pedophile who stands accused of being involved in a human sex trafficking ring, while also refreshing new listeners on some of the basics of this story that illustrates a case study of a one percenter's disgusting display of power in this New Gilded Age of injustice.
In particular we hone in on the lawsuit that could lead to the unsealing of court documents in the Epstein case. Pearse and I discuss what could be at stake for three of the case's principal actors in the case: victim Virginia Roberts Giuffre (a teenage runaway who was for Epstein at Trump's Mar-a-lago), celebrity lawyer Alan Dershowitz, and British socialite (and Epstein's procurer of young girls) Ghislaine Maxwell. Moreover we examine how Trump's Labor Secretary, Alexander Acosta, ties into this case. Additionally we also delve into a recent story detailing how Epstein funded Russian model Lana Pozhideva's "Education Advance" which claims to advocate for "Women's Empowerment". Pearse explains how Pozhidaeva's denials of knowing anything about Epstein seem far-fetched and tells listeners a little bit about the MC2 Modeling Agency in relation to this story.
We then shift our attention to another scandal. Recently, New England Patriots owner Robert Kraft found himself embroiled in a prostitution scandal at the Orchids of Asia Day Spa. It turns out this massage parlor, which is alleged to be involved in human trafficking was formerly owned by Li Yang aka Cindy Yang. As it turns out Yang has rebranded herself since then as a MAGA supporter who has gained a great deal of access among Trump and Republicans. Pearse discusses both the seedy aspects of these spas as well as how Yang could be a security threat possibly giving access to foreign intelligence and businesses to Trump.
Show Notes:
Federal court moves to unseal documents in Jeffrey Epstein scandal
The Miami Herald's "Perversion of Justice" series on Jeffrey Epstein by Julie K. Brown
"Robert Kraft, Jeffrey Epstein, Donald Trump, and a Day of Reckoning for America's Billionaires" by Will Bunch
The Miami Herald's profile on Cindy Yang
The Mother Jones' piece on the relationship between Cindy Yan and Donald Trump
Notorious Sex Trafficker Jeffrey Epstein Funded This 'Women's Empowerment' Advocate